As low as ¥750 for a 6" piece, high quality and low price guaranteed!!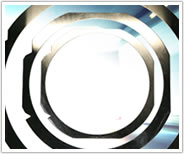 Metal Heat Co., Ltd. has been heat treating dicing frames for many years.
By taking advantage of this knowledge of production, we can now offer high-quality dicing frames at low prices.

Reasons for selecting the dicing frames of Metal Heat Co., Ltd.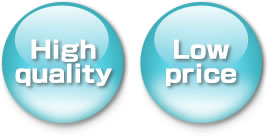 For a higher quality of dicing frames, it is essential to minimize the distortion and dimensional change during the heat treatment process. To uphold the high quality, however, it is necessary to manage the entire production process, including the former pressing process and the latter plating and buffing processes.

At each stage of the process, it is possible to maintain high quality, but to cut costs, it is necessary to eliminate losses to reduce the load of the next process.

At Metal Heat Co., Ltd., we could achieve low cost production without compromising high quality through an integrated production system, which holds heat treatment as its core technology while keeping quality and price of the final product in mind.

Main production processes of a dicing frame
Pressing process
The final quality and costs are determined by this process.
Due to a special die structure and pressing process to reduce the distortion at heat treatment, only a single deburring is required.
Degreasing
The degreasing process uses a cleaning chamber that is inseparable from heat treatment.
Deburring
We use a double-sided deburring machine to deburr both sides at once.
Since deburring is considered part of the pressing process, only a single deburring is required.
Heat treatment
Minimum distortion and dimensional change are made possible by optimized jigs, optimized treatment conditions, and the know-how, which is accumulated through heat treating products of every possible industry.
Even at this stage, we make every effort to keep the quality high and to not create extra costs for later processes.
Scale removal
Considering the yield ratio at plating process, we remove the oxide scales.
Plating
Electroless nickel plating is performed.
Because of the scale removal process, no plating defect occurs, while the quality is assured and the yield ratio is kept high.
Buffing
A double-sided buffing machine can buff both sides at once.
Cleaning
The final process. After cleaning, each piece is carefully wiped off.
We reserve no manpower in this process.
Inspection
We only deliver products that have passed the inspection of dimension and flatness, in addition to visual inspection.
Specification table (SEMI standards)
Size
Width of the straight portion of outer diameter
Outer diameter
Inner diameter
Thickness
Price (per unit)
6 inch
212
228
194
1.2
¥750
1.5
8 inch
276
296
250
1.2
¥1,500
1.5
12 inch
380
400
350
-
¥3,000
1.5
18 inch
556
575
506
-
¥25,000
2.0
| | |
| --- | --- |
| Material | SUS420J2 |
| Hardness | Above HRC50 |
| Flatness | Below 0.2mm |
| Surface treatment | Electroless nickel plating |
| Corrosion resistance | Salt spray test 72hrs |
| Surface roughness | Below 3s |
* We will provide another sales quote for orders of more than 100 pieces.
* We can handle 18" frames, special shape frames, and reversible frames.
* Stencil stamping and barcoding capability.
* Please consult us about samples.
* Magazine cassettes were developed. Sales started in 2013.